National Council of Women Australia
Representing the voices of women in Australia
NCWA is a national non-government umbrella organisation with broadly humanitarian and educational objectives, which seeks to raise the awareness of women and girls to their rights and responsibilities as citizens and to encourage the participation of women in all aspects of community life.
NCWA works with, and across all sectors, to identify and bring about change to ensure that there is equity and security for all in Australia.
For over 125 years National Council members have been making a difference in Australia. NCW New South Wales was started in 1896. With our roots in the anti-slavery movement, it wasn't just about 'getting the vote' for women, it is about achieving equity and security across all endeavours that encompass life in Australia.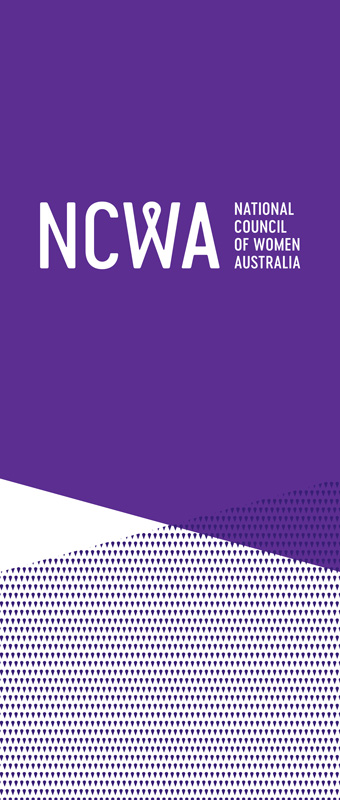 Alice Frances Mabel (May) Moss was the first elected President of the National Council of Women of Australia from 1931–36.
Source: Stirrers with Style
Australia was one of the earliest countries to join the International Council of Women (ICW-CIF), the world's oldest international women's organisation. NCWA is a member of the Asia Pacific Regional Council of ICW-CIF.
NCWA links National Council of Women groups across Australia, each with diverse affiliates, in a federal structure and provides a forum for considered debate on policy matters brought forward by the constituent Councils. NCWA also accept National Affiliates – subject to meeting eligibility criteria.
Singly, and in alliances, NCWA works for improved conditions for women and their families, especially the most vulnerable.
In the ACT, New South Wales, Queensland, South Australia, Tasmania, Victoria and Western Australia, members maintain an active program of seminars, conferences, consultations, submissions, publications, advocacy and activism.
NCWA tried to identify the structural impediments to equity and security and then work to address those issues.
Never doubt that a small group of thoughtful, committed citizens can change the world; indeed, it's the only thing that ever has.
– Margaret Mead
What's different about NCWA?
National Council of Women of Australia does not fund raise but it does advocate for policy changes to improve the lives of women at all levels – local, state, national and international.
NCWA writes submissions to government on issues affecting women, meets with Members of Parliament and participates in government working groups. At the international level it advocates through the International Council of women.
NCWA has appeared at the UN for the Convention of discrimination against all women (CEDAW) review and at the Commission on the Status of Women (CSW). This is the principal global intergovernmental body exclusively dedicated to the promotion of gender equality and the empowerment of women.
National office
For information about National activities or for general information about the National Council of Women you are welcome to contact the National office
Call us: 0417 917 294
Or write to us at:
NCWA Secretariat
PO Box 389
HALL ACT 2618
Visit our office
(by appointment only)
NCWA
Victoria Street
HALL ACT 2618
No woman or girl, nor indeed any human being, is a 'good' or chattel of another human being and should never be denied their basic and fundamental human rights.