The Office for Women works across Government to deliver policies and programmes to advance gender equality and improve the lives of Australian women. Our priorities are:
strengthening women's economic security and prosperity, including women's workforce participation;
improving women's leadership choices;
ensuring that women and their children are safe from violence;
supporting Australia's international work on gender equality and women's empowerment.
Building a healthier and more productive communication by improving the quality of life of people with pelvic pain. 
Pelvic pain affects 1 in 5 women and 1 in 12 men at some time in their life – yet it is a condition that is rarely discussed. It is estimated that over 300 million people world wide suffer from pelvic pain.  
The Pelvic pain Foundation of Australia is a not-for-profit organisation formed to build a healthier and more productive community by improving the quality of life of people with pelvic pain.

Equality Rights Alliance is Australia's largest network advocating for women's equality, women's leadership and recognition of women's diversity. We bring together 65 organisations with an interest in advancing women's equality.

The National Aboriginal and Torres Strait Islander Women's Alliance (NATSIWA) was established in 2009 to empower Aboriginal and Torres Strait Islander Women to have a strong and effective voice in the domestic and international policy advocacy process.
Women With Disabilities Australia (WWDA) aims to improve the rights, safety and well-being of everyone that we represent.
WWDA is run by and for women, girls, feminine identifying and non-binary people with disabilities.
We are one of six National Women's Alliances working to promote the views of all Australian women, to ensure our voices are heard in decision-making processes. Harmony Alliance: Migrant and Refugee Women for Change is a member-driven organisation, providing a platform for women from migrant and refugee backgrounds to advocate on issues that matter to us.

The National Women's Safety Alliance brings together a diversity of voices, expertise and experience to inform and guide national policy on women's safety.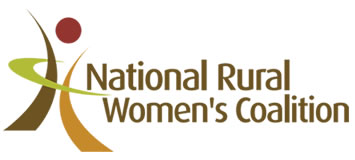 The National Rural Women's Coalition provides a collaborative voice for women living in rural, remote and regional Australia.  It represents the diverse views of women helping to build a positive profile of their achievements and issues. 


The International Council of Women is the first truly global women's NGO which was founded in 1888 for the advancement of women all over the world.